Meet Ashley Alexander, the Australian foodie, recipe developer and talented creator behind highly successful recipe website, Gather & Feast.
Ashley's childhood of experimenting in the kitchen alongside her mum fired a desire for growing, preparing, cooking, eating and sharing food. As a self-taught cook, Gather & Feast was a natural outlet for Ashley to share her passions. It is just over a year since she launched her super-sized online community so Miele for Life sat down with Ashley to 'chew the fat' on all things delicious – and her love of pizza!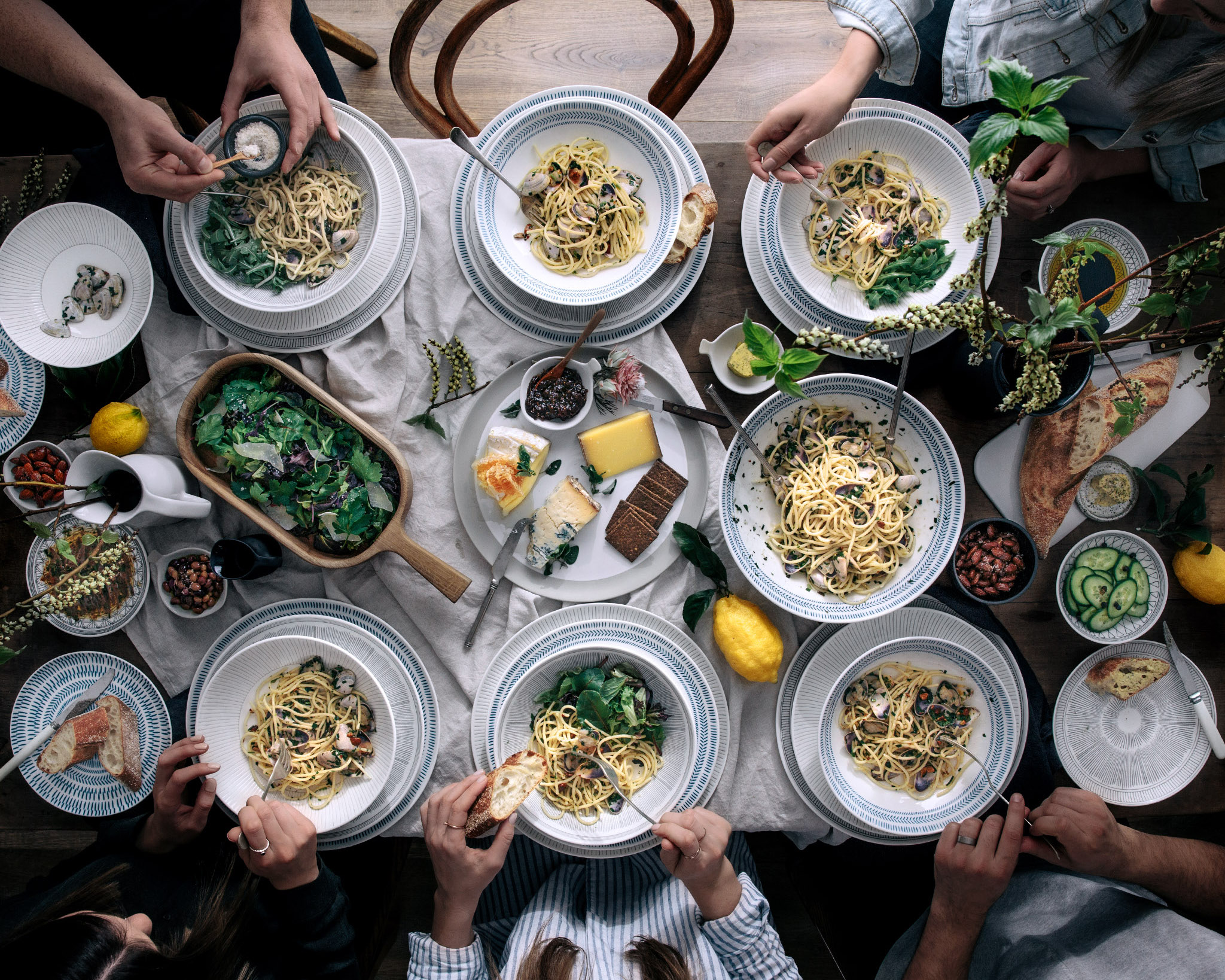 Miele: How did Gather & Feast come to life?
Ashley: Gather & Feast started as a creative outlet to share my love of food and grew from there. I've always loved beautiful food and creating new dishes. I started cooking really young. Mum got us in the kitchen from about age five and taught me to bake cakes from scratch from age eight. I'd sit in the kitchen and read all her cook books and she let me go in the kitchen to experiment. One of my earliest memories of cooking for other people was when I was 13 and she had me cooking a three-course meal for her friends. They loved it and my aunty still talks about the pasta I made!
Miele: How has your blog evolved?
Ashley: It's grown from a personal creative project into a community of over 100,000 people who also share my love of food. Practically it's now my husband's and my full-time jobs.
My husband Mike is graphic designer/creative director by trade, so he's a skilled video editor and photographer. He was always encouraging me to share recipes, and telling me that I had to write a cookbook. I resisted that, but thought the best way to share my love of cooking in a creative way was this website and an ebook of recipes to share. We launched with those two elements and the social channels and have been running for nearly five years now. I was surprised by the reach you can have through social media and an online presence. Eventually it wasn't sustainable for us to straddle full-time work (Ashley previously worked as an executive assistant) and we reached a tipping point to drop our jobs and put in place our future plans for Gather & Feast on a full time basis.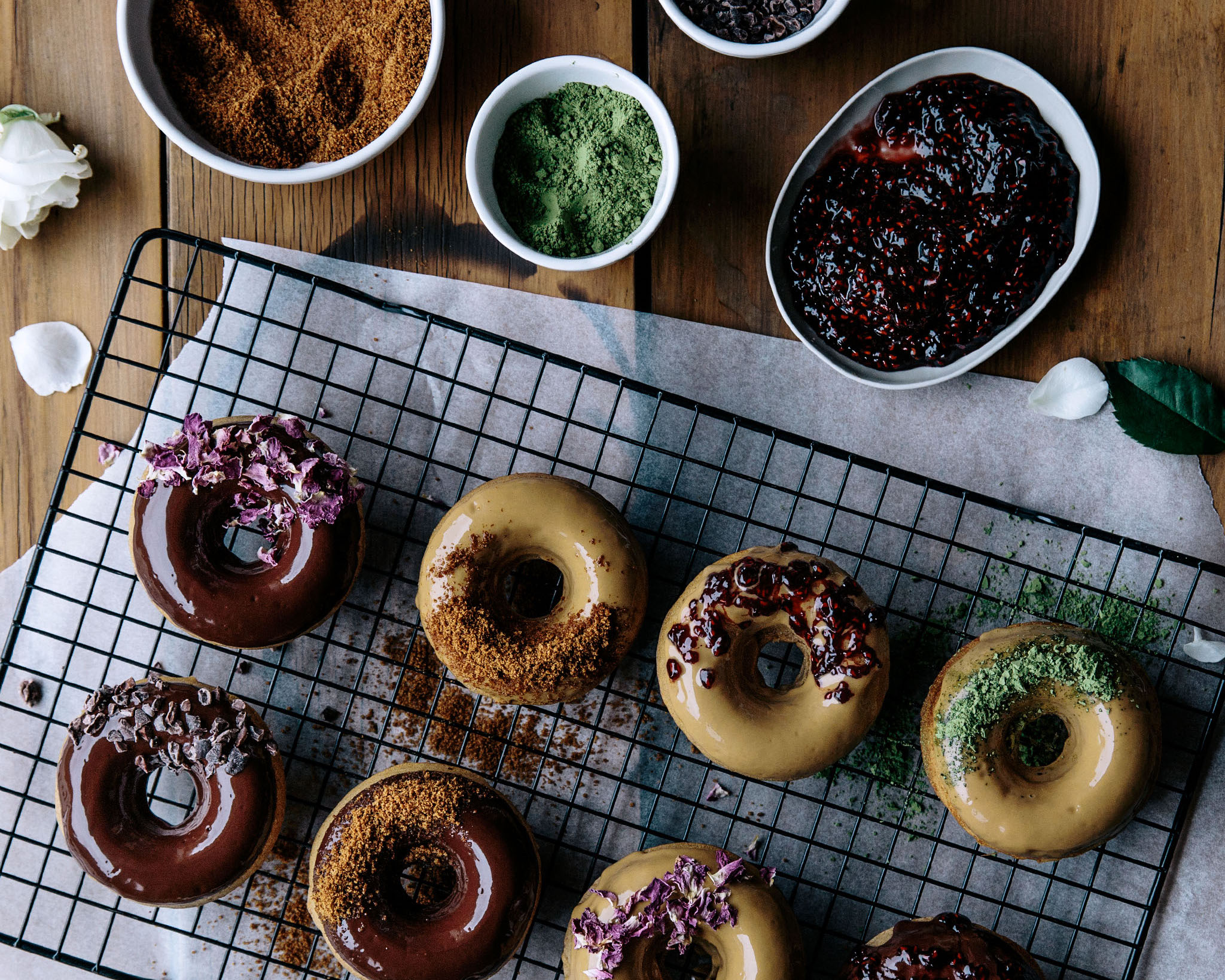 Miele: What are some of the most interesting discoveries you've made in running this type of website?
Ashley: There's such a diverse mix of people who follow us. There's those who are inspired by well-styled shoots and abstract recipes, and then those who love simple delicious everyday recipes. I like that the people I engage with are open to trying new things whether it be a new spice or an unusual vegetable.
I've also discovered that staying true to who you are and being genuine to your community is so important. People can see through you if you're not being genuine. I try to be inclusive and encouraging of different people, and respond to everyone who writes. People have taken the time to write to me so giving value to them is key in the online space and our mandate is to always giving value to our followers.
Miele: What do you enjoy the most about your food-focused business?
Ashley: I love all the creative aspects, especially testing in the kitchen, and styling for shoots is definitely a lot of fun. I really enjoy people's feedback too. We get so many responses, photos, messages from people who have added one of my recipes into their weekly meal plan, or those who create one of my cakes for a special occasion – it's so enjoyable to hear how my creations have become part of people's lives.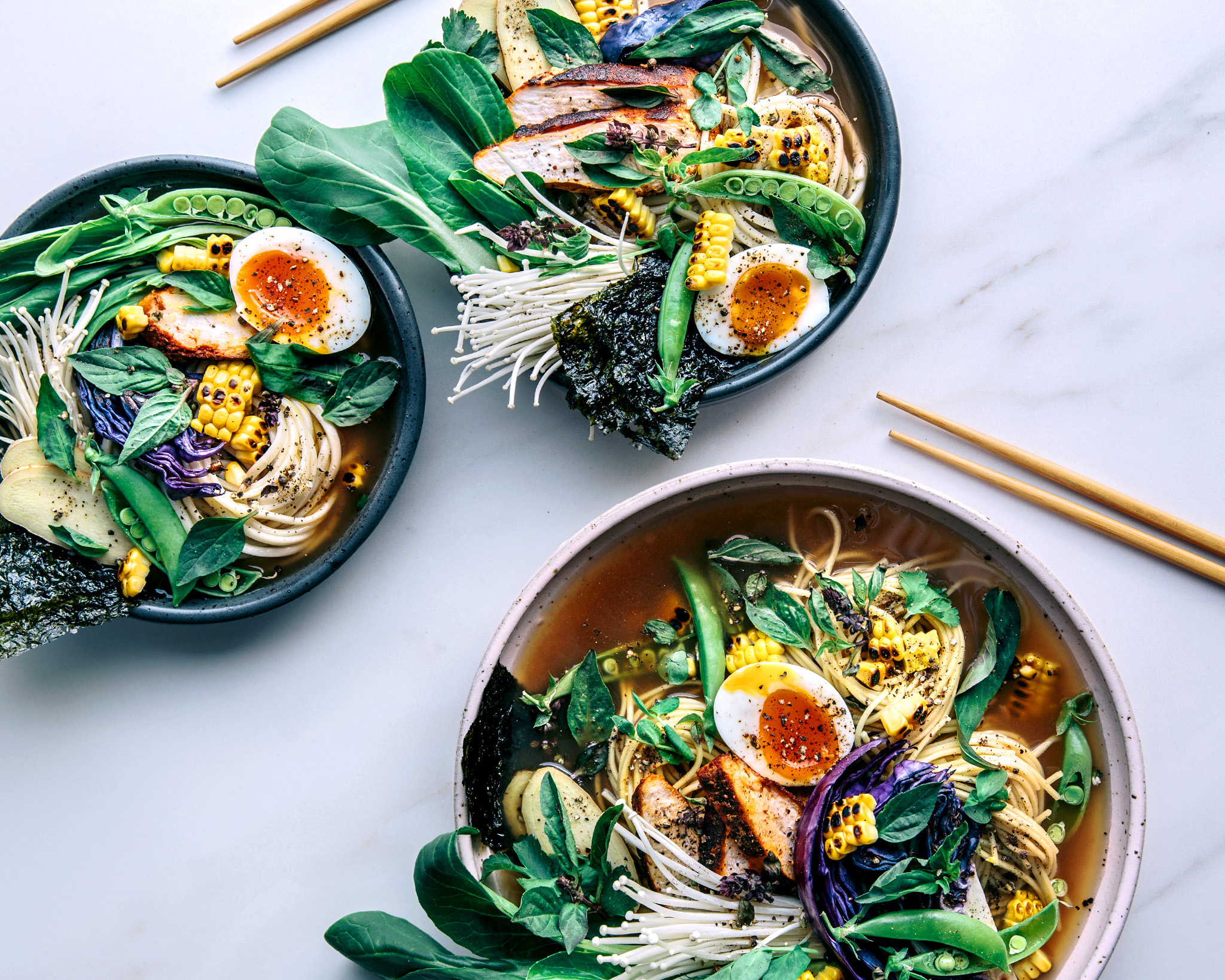 Miele: Can you describe your ultimate food lovers day?
Ashley: The day would start with my favourite breakfast – a creamy green smoothie which Mike and I make at home, with a long black. Another favourite is thick sourdough toast with peanut butter and olive oil and chilli flakes. I love sitting outside with my family with a big cheese board and lots of fresh seafood. Delicious pasta or woodfired pizza from DOC, Ladro or T17 are always a winner. And gelato from Pidapipo. I love the rose and strawberry and banana-milk flavours.
Miele: And where's your favourite foodie destinations?
Ashley: Our travels always revolve around food, so this year we're going to Milan for the World Pasta Championship run by Barilla in Italy, then travelling the Parma region, and then to the USA to see family.
We just love Italy, and we love Italian food. In particular Florence where we ate at a restaurant called Gusta, which serves woodfired pizza on paper plates and wine in plastic cups but is probably best pizza I ever had. I can't go by morning pastries in Paris, especially Josephine's bakery, and we stay in the area when we're there. I also love the food in LA. There are some amazing restaurants and farmer's markets, especially Gjusta, an incredible sourdough bakery, and sister restaurant Gjelina, and Nancy Silverton's Osteria Mozza. Her pizza is amazing. Apparently she spent 10 years perfecting the pizza dough!
Learn more about Ashley at www.gatherandfeast.com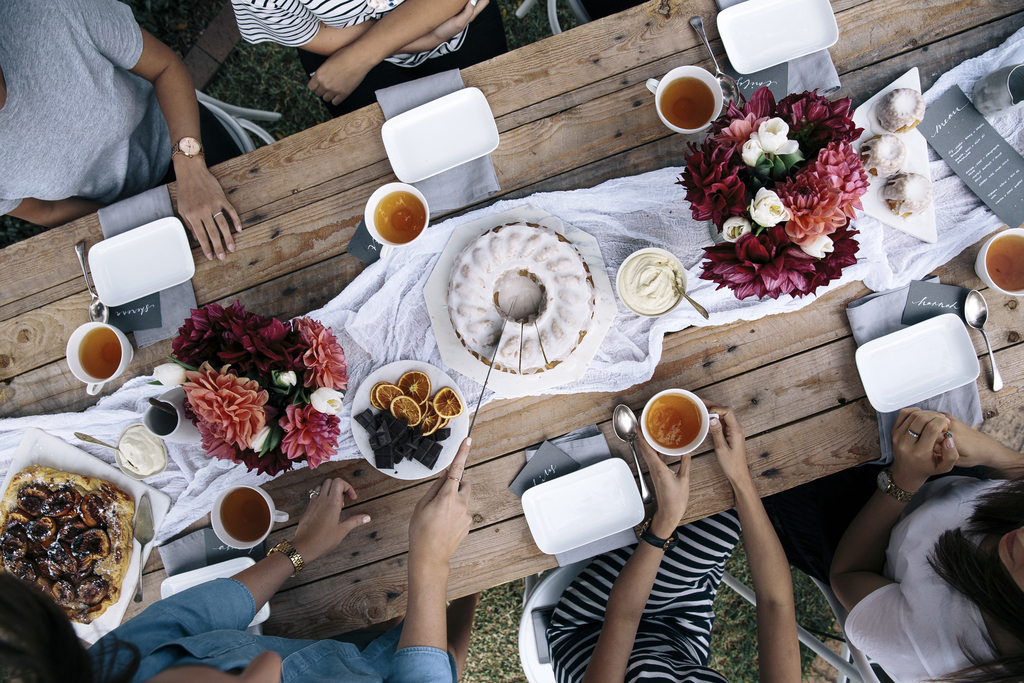 ASHLEY ALEXANDER'S ENTERTAINING TIPS:
— Keep it relaxed and fun and get people involved in the cooking process. At my place people gather in the kitchen, so it's nice to give everyone something to do, even if it's just grating the parmesan.
— Pleasing a crowd can still be wholesome and healthy. Make lots of salads with heaps of flavours, textures, and loads of fresh herbs in everything.
— Think outside the box with simple dishes. For example one of my favourites is watermelon fruit salad topped with lime zest, rose petals, fresh mint – or swap the rose petals for fresh passionfruit
— Cakes are always crowd pleasers and can be prepared in advance so you can spend more time enjoying the company you've gathered
For Ashley's Steamed Black Forest Mud Cake recipe she developed visit mieleforlife.com.au or mieleforlife.co.nz.